On behalf of the staff at Prince George Veterinary Hospital, we are honoured to pay respect to our beloved animal friends who have passed. We also welcome you to create a lasting tribute for your beloved pet or animal friend on our website's Pet Memorial page. Click here to submit your pet memorial online.
---
Hannah - Nov 2002 - Sep 2016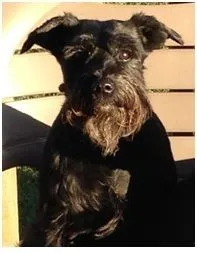 Hannah had been with us for just under 14 years and was given to us by Lori's parents who had both of Hannah's parents. We now have her son, Elvis, who has her eyes. We deeply miss her but enjoyed every day we had with her.
She was the 'matriarch' of the family and we do not believe she knew she was a dog. She grew up with the boys, Cole and Devon and missed them as each of them moved out; especially her quad rides with Devon but he made a point of coming out and taking her out, right up to the week before she had to leave us.
Hannah is fondly remembered and forever missed by Kevin, Lori, Cole (Michelle), Devon (Jessy), and Kira, Elvis and Molly as well.
We want to express our sincere appreciation and gratitude to Dr. Barbonis for his amazing patience, time and compassion with Hannah right to the end. As well, all of the staff for their care and compassion and Heather for her great service, assistance and deep compassion over all of these years for all of our 'fur babies'.
---
Jazz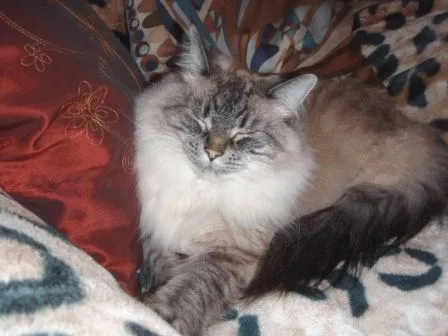 Jazz was not just a cat, he was our best friend. He had such a distinct personality, one of a kind. Jazz was loving, caring, and kind. He would always greet us with love. He is dearly missed and loved.
---
Daisy & Tiger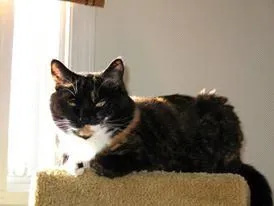 Daisy Tiger
Daisy and Tiger came to live with us at Christmas time in 1996. We had just moved into our first house and we knew that we wanted to have a kitty cat or two to complete our family.
We found these two little tiny kittens at a local pet store – the last two left – and they looked like they wanted to be ours, so we took them home with us. The rest is history.
They were always indoor cats but we have a large house and they had the run of it. We always joked that it was their house, we just paid the mortgage for them. They were our companions through all the good times and rough times and we always loved and treated them like small furry humans. In return they gave us nothing but unconditional love and companionship.
Tiger passed away suddenly in 2009, leaving only Daisy to take care of us. Finally, early 2014, at almost 18 years or age Daisy was just suffering too much with arthritis and other elderly cat problems and we made that terribly heart wrenching decision that all pet owners have to make sometimes.
Thanks to PG Vet Clinic for caring for these wonderful little creatures for us, from their first checkup to their last. We are missing them dearly.
Heather & Les Harris
---
Willie & Sheena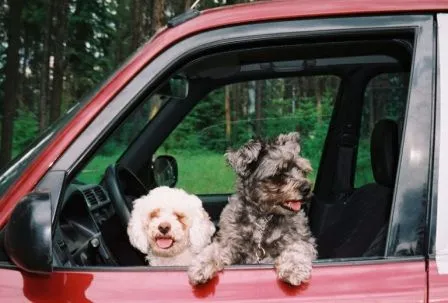 Willie and Sheena were patients of Prince George Veterinary Hospital from 1991 to 2008.
Willie (1998-2008) was a very friendly male Bichon Frisé and Sheena (1991-2002) was a very intelligent female miniature Schnauzer and miniature Poodle mix. Together, they made many trips with me to my hometown of Tucson, Arizona. Sometimes, though, they got left behind and stayed as guests in the Hospital boarding facility.
I now have a new puppy named Dixie. She is a female registered Bichon Frisé which I purchased here in Prince George. She is now the newest patient at the Prince George Veterinary Hospital.Mr. Harry Yates, B.Sc. (Texas A&M University '69)
---
Lucky Luke
---
Zack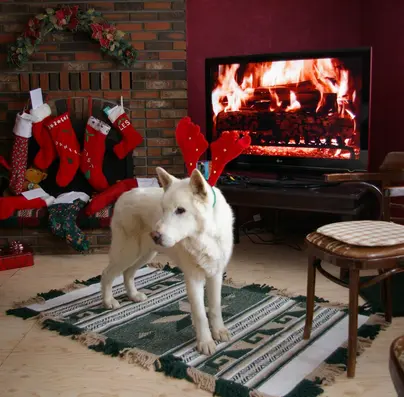 Zack was a friend and a protector but not with the normal 'guard dog' style; he would protect us, and any strangers who happened to wander by, from an extremely aggressive dog who lived across the road. Zack would lay out in the front yard and whenever he would notice someone walking or jogging on our road, he would go and stand at the end of the driveway across the road and keep the vicious dog penned in; as soon as the pedestrian was out of the danger zone, he would come back to lay in the front yard.
When neighbours moved in next door, he relocated his 'position' so that he could watch over their yard as well and be ready to chase the nasty dog back home if he strayed too close. The odd thing about him was that if there were no people outside, that nasty dog would come into our yard and attack Zack, who would turn tail and run. He would only ever stand up to that dog if there was anyone in need of protection. One of our cats used to chase him and he would only hold his ground if he was near his bed and food dish. He wouldn't even come onto our deck when we called him because the cat would chase him off; he was a lover, not a fighter.
He loved to play with us and just be near us. Whenever we were working in the yard he was never far away, content to lie down and just 'be'. He rarely ever barked and he never wagged his tail. He was well known in the area as "that big white dog that comes to our rescue"; people offered to take him if we ever needed to find a new home for him.
He was a good friend and a big part of our family and when he was very old and frail, we nursed him through until the spring so he could feel the soft green grass beneath him and the sun warming him for one last time. He last moments were spent laying on his blanket in our family room. We will forever miss him.
---
Send a photo of your special pet who has been a regular at our hospital along with a condensed biography and we will display it here on our website. Email to [email protected]